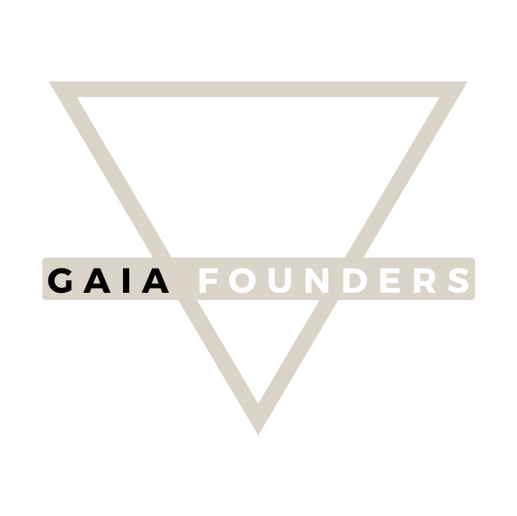 GAIA FOUNDERS
Terms of Service
TERMS OF PARTICIPATIONPlease read carefully in purchasing this service you (herein referred to as "Client") agree to follow the terms stated herein.PROGRAM/SERVICEGaia Founders (herein referred to as "Gaia Founders" or "Company") agrees to provide the Mentorship consulting services (herein referred to as "Program") agreed as per the Agreement. Client agrees to abide by all policies and procedures as outlined in these Terms as a condition of their participation in the Program.SCOPE OF WORKThese Terms of Service apply to all services provided by Gaia Founders and its clients. Unless otherwise specified in the estimate, proposal, or letter of intent hereafter referred to as the "Agreement", the approval of the client implies adhering to these terms.DISCLAIMERClient understands Isis Valliergues (herein referred to as "Consultant") and Gaia Founders, is not an employee, doctor, therapist, registered dietician, psychotherapist, lawyer, investment advisor, engineer, public relations or business manager, neither a financial analyst or accountant. Client understands that Consultant has not promised, shall not be obligated to and will not; (1) procure or attempt to procure employment or business or sales or investment for the Client; (2) act as a doctor providing medical advice, diagnosis, or treatment; (3) act as a therapist providing psychoanalysis, psychological counseling or behavioral therapy; (4) act as a public relations manager; (5) act as a publicist to procure any publicity, interviews, write-ups, features, television, print, or digital media exposure for Client; (6) introduce Client to the Company's full network of contacts, media partners or business partners. Client understands that a relationship does not exist between the parties after the conclusion of this program, and its related additional services, if any. If the Parties continue their relationship, a separate agreement will be entered into.
TIMELINEThe length of the Program is defined in the Agreement.FEESThe fee for the Program is the one agreed to in the Agreement, for the length of the mission. It can not be modified without agreement by both parties.PAYMENT TERMSInvoices are payable within 30 days of issuance, by bank transfer. Gaia Founders provides Invoices according to legal requirements.LATE PAYMENT TERMSIn case of delayed payment, the Client must pay to Gaia Founders a late penalty equaling 3 times the legal interest rate. The interest rate considered is the one applicable on the invoice issuance date. The penalty is calculated on the outstanding amount to be paid.
In addition, a late fee of 40 euros will also be counted for recovery fees.Articles 441-10 and D. 441-5 of the "code du commerce".QUALITY OF WORK GUARANTEEThe Company guarantees the quality of the Program. Client understands there are no guarantees to outcomes due to variables outside of the Company's direct control.ACCURACY AND PERSONAL RESPONSIBILITYAs set forth more fully in the Disclaimer, we have done our best to ensure that the information provided in this Program and the resources available for download are accurate and provide valuable information, but we cannot guarantee the accuracy of the information. Neither the Company nor any of its owners or employees shall be held liable or responsible for any errors or omissions in the Program or for any damage you may suffer as a result of failing to seek competent advice from a professional who is familiar with your situation.By using this Program, you accept personal responsibility for the results of your actions. You agree to take full responsibility for any harm or damage you suffer as a result of the use, or non-use, of the information available on this Program or the resources available for download from this Program. You agree to use judgment and conduct due diligence before taking any actions or implementing any plans or policy suggested or recommended in this Program.NO GUARANTEES AS TO RESULTSAs set forth more fully in the Disclaimer, you agree that the Company has not made any guarantees about the results of taking any action, whether recommended in this Program or not. The Company provides educational and informational resources that are intended to help users of this Program succeed. You nevertheless recognize that your ultimate success or failure will be the result of your own efforts, your particular situation, and innumerable other circumstances beyond the control and/or knowledge of the Company.You also recognize that prior results do not guarantee a similar outcome. Thus, the results obtained by others – whether clients of the Company or otherwise – applying the principles set out in this Program are no guarantee that you or any other person or entity will be able to obtain similar results.CANCELLATION POLICYThe program is non-cancellable and non-refundable for everyone who enrolls in the Program. The Company will allow for freezes. Client may request to postpone, delay, and or enroll in the next scheduled program without penalty due to reasons not limited to natural disasters. Client understands that payments are due as specified in the current payment plan, regardless of a delay request or other issues. All delay requests are discretionary as determined by Gaia Founders.WITH REGARDS TO CONTENT RELATING TO HEALTH,
MENTAL WELLNESS, AND BUSINESS IN THE PROGRAM:This program offers mental wellness, mindset, business innovation methods and information and is designed for educational purposes only. You should not rely on this information as a substitute for, nor does it replace, professional medical advice, diagnosis, or treatment. If you have any concerns or questions about your health, you should always consult with a physician or other health-care professional. Do not disregard, avoid or delay obtaining medical or health related advice from your health-care professional because of content in the program. The use of any information provided in the program is solely at your own discretion.Nothing stated or posted in the program or available through any services are intended to be, and must not be taken to be, the practice of medical or counseling care. For purposes of this agreement, the practice of medicine and counseling includes, without limitation, psychiatry, psychology, psychotherapy, or providing health care treatment, instructions, diagnosis, prognosis or advice.COMMUNITY GUIDELINESThe Company's social communities, like any community, functions best when its users follow a few simple rules. By accessing and/or using the Program, you agree to comply with these community guidelines (the "Community Guidelines") and that:(a) You will comply with all applicable laws in your use of the Program and will not use the Program for any unlawful purpose;(b) You will not upload, post, email, transmit, or otherwise make available any content that: infringes any copyright, trademark, right of publicity, or other proprietary rights of any person or entity; or is defamatory, libelous, indecent, obscene, pornographic, sexually explicit, invasive of another's privacy, promotes violence, or contains hate speech (i.e., speech that attacks or demeans a group based on race or ethnic origin, religion, disability, gender, age, veteran status, and/or sexual orientation/gender identity; or discloses any sensitive information about another person, including that person's email address, postal address, phone number, credit card information, or any similar information.(c) You will not "stalk," threaten, or otherwise harass another person;(d) You will not spam or use the Program material to engage in any commercial activities, and If you post any Registered User Content, you will stay on topic;(e) You will not access or use the Program to collect any market research for a competing business;(f) You will not impersonate any person or entity or falsely state or otherwise misrepresent your affiliation with a person or entity;(g) You will not cover, obscure, block, or in any way interfere with any advertisements and/or safety features (e.g., report abuse button) belonging to the Company;(h) You will let us know about inappropriate content of which you become aware. If you find something that violates our Community Guidelines, please let us know, and we'll review it.We reserve the right, in our sole and absolute discretion, to deny you access to the Program, the Websites, or any portion of the Websites, without notice, and to remove any content that does not adhere to these Community Guidelines.CLIENT RESPONSIBILITYThe Program is developed for strictly educational purposes ONLY. Client accepts and agrees that Client is 100% responsible for their progress and results from the Program. Company makes no representations, warranties or guarantees verbally or in writing. Client understands that because of the nature of the program and extent, the results experienced by each client may significantly vary. Client acknowledges that as with any business endeavor, there is an inherent risk of loss of capital and there is no guarantee that Client will reach their goals as a result of participation in the Program. Program education and information is intended for a general audience and does not purport to be, nor should it be construed as, specific advice tailored to any individual. The Company assumes no responsibility for errors or omissions that may appear in any program materials.THIRD PARTY WEBSITESThe Program may provide, or third parties may provide, links or other access to other sites and resources on the Internet. The Company has no control over such sites and resources and Gaia Founders is not responsible for and does not endorse such sites and resources. You further acknowledge and agree that the Company will not be responsible or liable, directly or indirectly, for any damage or loss caused or alleged to be caused by or in connection with use of or reliance on any content, events, goods or services available on or through any such site or resource. Any dealings you have with third parties found while using the Program are between you and the third party, and you agree that the Company is not liable for any loss or claim that you may have against any such third party.NON-DISPARAGEMENTThe parties agree that they neither will engage in any conduct or communications with a third party, public or private, designed to disparage the other. Neither Client nor any of Client's associates, employees or affiliates will directly or indirectly, in any capacity or manner, make, express, transmit speak, write, verbalize or otherwise communicate in any way (or cause, further, assist, solicit, encourage, support or participate in any of the foregoing), any remark, comment, message, information, declaration, communication or other statement of any kind, whether verbal, in writing, electronically transferred or otherwise, that might reasonably be construed to be derogatory or critical of, or negative toward, the Company or any of its programs, members, owner directors, officers, Affiliates, subsidiaries, employees, agents or representatives.TERMINATIONThe Company is committed to providing all clients in the Program with a positive Program experience. By purchasing this Service, Client agrees that the Company may, at its sole discretion, terminate such purchase agreement, and limit, suspend, or terminate Client's participation in the Program without refund or forgiveness of monthly payments if Client becomes disruptive to Company, other Program's participants, Client fails to follow the Program guidelines, is difficult to work with, impairs the participation of the other participants in the Program or upon violation of the terms as determined by Company. If that's the case, the Client will still be liable to pay the total contract amount.GOVERNING LAW; MISCELLANEOUSThese Terms shall be governed by and construed in accordance with the laws of France, without regard to principles of conflicts of law. These Terms shall be binding upon and inure to the benefit of the parties hereto, their respective heirs, executors, administrators, successors and permitted assigns. Any breach or the failure to enforce any provision hereof shall not constitute a waiver of that or any other provision in any other circumstance. These Terms constitutes and contains the entire agreement between the parties with respect to its subject matter, supersedes all previous discussions, negotiations, proposals, agreements and understandings between them relating to such subject matter.ADDITIONAL DISCLAIMERSEvery effort has been made to accurately represent the learning opportunities associated with the Program and its related services. This program and its offers are not associated, affiliated, endorsed, or sponsored by Facebook, Google and the Payment Gateways, nor have they been reviewed, tested or certified by Facebook, Google and the Payment Gateways. There is no guarantee that you will earn any money using the techniques and ideas in these materials. Examples in these materials are not to be interpreted as a promise or guarantee of earnings. Earning potential is entirely dependent on the person using our product, ideas and techniques. We do not position this product as a "get rich scheme."Any claims made of actual earnings or examples of actual results can be verified upon request. Your level of success in attaining the results claimed in our materials depends on the time you devote to the program, ideas and techniques mentioned, your finances, knowledge and various skills. Since these factors differ according to individuals, we cannot guarantee your success or income level. Nor are we responsible for any of your actions. Materials in our product and our website may contain information that includes or is based upon forward-looking statements within the meaning of the securities litigation reform act of 1995. Forward-looking statements give our expectations or forecasts of future events. You can identify these statements by the fact that they do not relate strictly to historical or current facts. They use words such as "anticipate," "estimate," "expect," "project," "intend," "plan," "believe," and other words and terms of similar meaning in connection with a description of potential earnings or financial performance.Any and all forward looking statements here or on any of our sales material are intended to express our opinion of earnings potential. Many factors will be important in determining your actual results and no guarantees are made that you will achieve results similar to ours or anybody else's, in fact no guarantees are made that you will achieve any results from our ideas and techniques in our material.CHANGES TO TERMSThe Company reserves the right, in its sole discretion, to change the Terms under which the Program is offered. The most current version of the Terms will supersede all previous versions. The Company encourages you to periodically review the Terms to stay informed of our updates.
Contact
CONSCIOUS LEADERSHIP IS CREATING BETTER FUTURES
AND DRIVING PERSONAL AND PLANETARY PROSPERITY
BY ELEVATING ONE'S PRESENCE AND SELF AWARENESS.
Gaia Founders
60 rue François 1er
Paris, 75008
France[email protected]